How to Write a Press Release in 7 Easy Steps (2020 Update)
If you can get people emotionally invested in your brand, chances are your audience might be willing to give it a shot.
2. Write Your Press Release Headline
Your press release headline is the first thing anyone's going to see, so you have to make sure it's perfect.
The goal of your press release headline should be to get in, impress the journalist, and get out.
The three core tenets of writing a press release headline are:
Use action verbs
Be direct
Be comprehensive
If you're still struggling with your headline, you could always try a headline analyzer[8] to give you an idea of where you stand.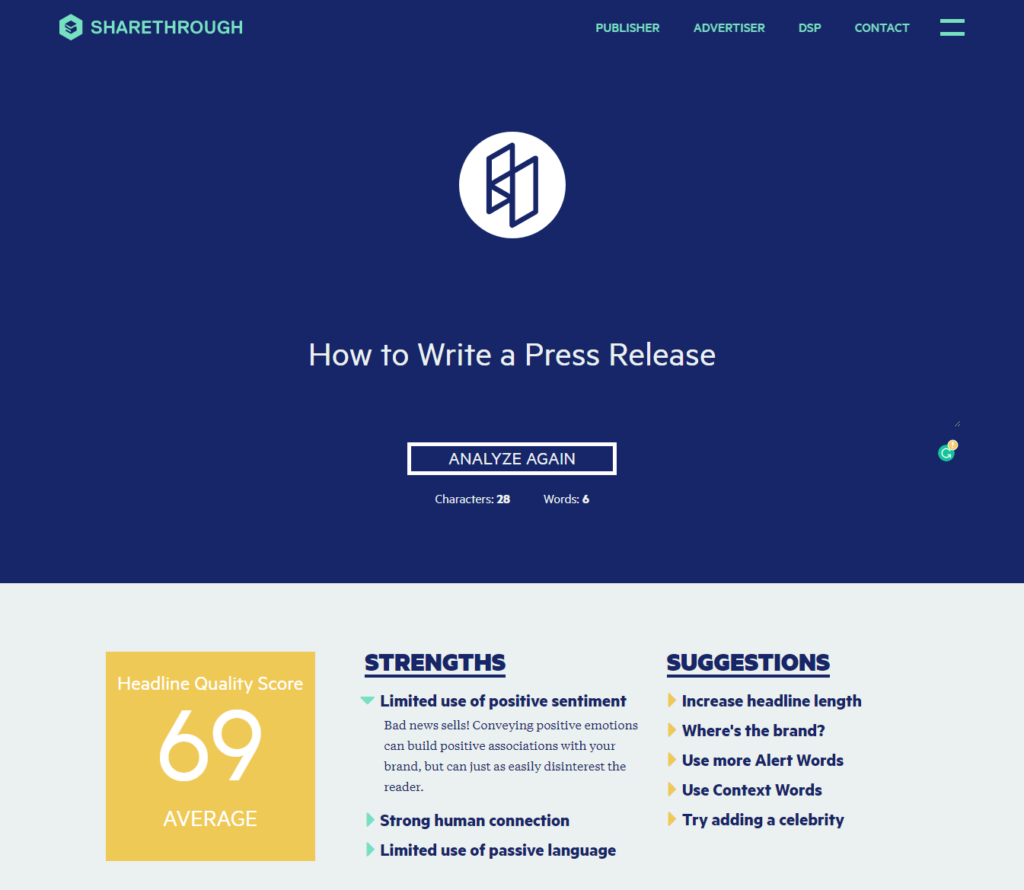 3. Craft Your Lede
Your lead is the first paragraph in your press release.
Usually consisting of 35 to 45 words, it summarizes the most critical parts of your press release.
This first paragraph has to answer the "5 Ws" as concisely as possible.
Who: Who's involved in the news story? Which person or company is involved?
What: What's happening? What's it about?
When: When did this story or event happen? When is it going to happen?
Where: Where did this story or event take place?
Why: Why is this information relevant to a reader of these media outlets?
4. Write Your Body Paragraphs
The goal of the body is to describe all the relevant details of the story and your brand's involvement in it. The key word here is relevant. 
Every great press release uses the inverted pyramid formula to do this:
You include the most pertinent details right at the top and then get into the less vital aspects as you go on.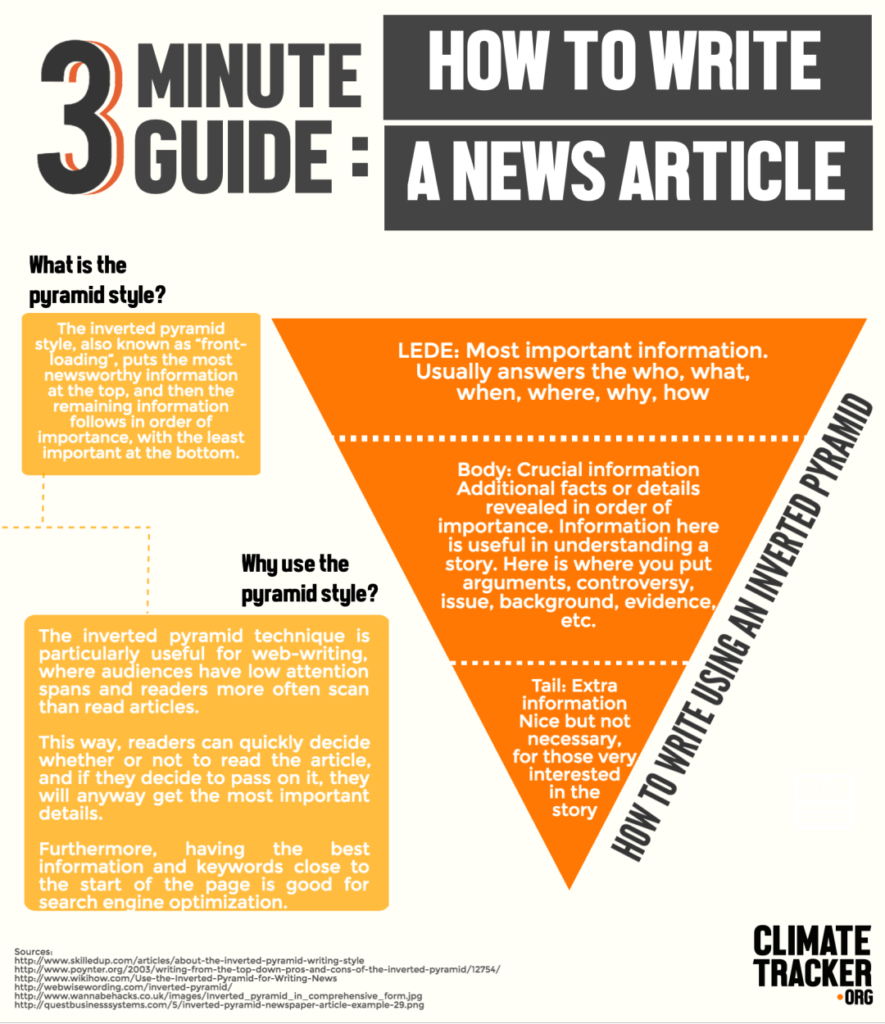 5. Include Supporting Quotes
Including quotes is a good way to boost the credibility and personality of your press release to a reader. However, always ensure that your quote is relevant in the context of the article.
6. Write Your Boilerplate Text
Your boilerplate is a standardized copy of what your organization is and stands for. When you write a boilerplate, you are essentially condensing facts, business aspirations and marketing goals – all into one short paragraph. 
You can even include your company logo here if you want to.