How to Write a Press Release in 7 Easy Steps (2020 Update)
Collateral Analytics Launches A New Commercial Automated Valuation Model[28]
How to Distribute Your Press Release
You can distribute your press release by personally sending it to journalists and news outlets or using a press release distribution service:
1. Distributing Personally
This method is more time consuming and requires you to have a list of established contacts for press coverage.
The upside to this, however, is the ability to personalize your pitches and build valuable contacts with people in the press industry. 
Keep in mind that personalizing your pitches and using LinkedIn, Twitter or Instagram DM to pitch your business[29] to journalists is a unique and overlooked way to get your note seen and opened by journalists and bloggers.
So while you might default to pitching over email, don't forget the power of DMs and social media.
Dmitry's take
While it can be complicated to manually create an email pitch campaign which is personalized for individual journalists, you can use a service like JustReachOut[30] to make the process hassle free.
Our software allows you to find the relevant journalists and send out targeted email pitches in small, curated batches with careful follow ups.
It also tracks email pitch activity and notifies you of opens, clicks, scrolls and responses from journalists. You can use it to tweak your email message for higher success.
Implement this tactic right now with our software.
2. Press Release Distribution Through a Syndication Service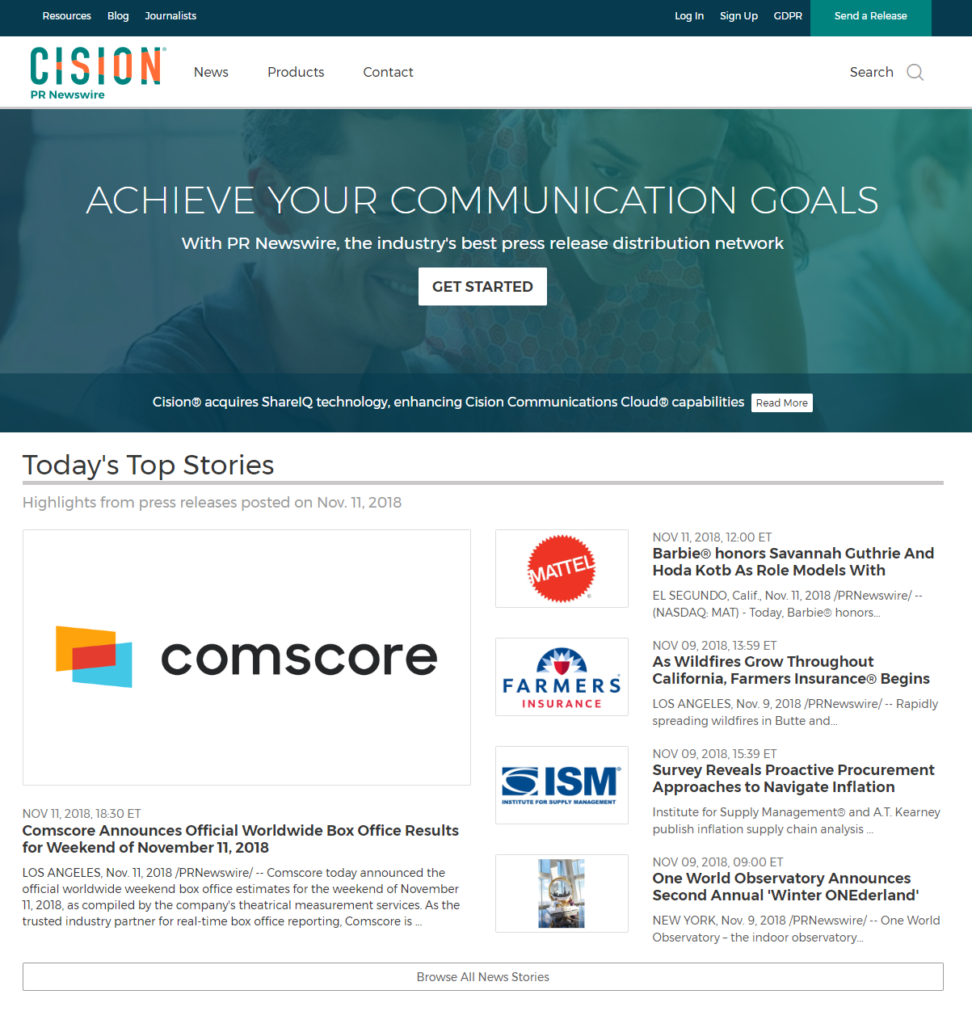 When you use press release distribution services like PR Newswire[32], it distributes your press release to thousands of news agencies, TV stations and major networks instantly.
The downside to using distribution services that you miss out on the opportunity to connect personally with media contacts and build relationships. 
Additionally, this press release distribution method is costly as it usually costs $150- 300 per release. If you're looking for a free press option, this is NOT the route to take!